Bonus Promotional Offers from Online Casinos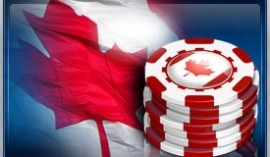 Over time, the online casino market has become quite competitive, spurring providers to develop innovative and attractive features to encourage players to continue playing through their software. There are some features that allow players to gamble without placing their own money in a bet. These features, however, do not give players a higher return or chance of winning. In fact, providers had to make adjustments to their software to prevent the average return from altering through these bonus features. The most common form of bonus payouts are pick an object features and free spins.
Free Spins Bonuses

Free spins are just that, free plays on a game that doesn't require the player to make a bet on their spin. However, the player receives any winnings that they earn from their free spins, which typically come in 3's. Free spins can be triggered with a specific combination of symbols in your main game, though some sites award them to their players at random. The most common trigger in the games are three or higher scatter symbols, or a specific symbol appears on the required reels. When you get free spins, the game uses the same bet you've already been playing with and you can't change it during them. Payouts are rewarded based on the bet, and after the free spins are over, you go back to the main game.
Benefits of Free Spins

Free spins reward bonus payouts that are typically much larger than the usual payouts. Software providers take measures to make free spins much better in terms of payments. Typically, there is a multiplier attached to the free spins. For example, the multiplier may be set to 3X, so each payout is multiplied by three and paid out. Some games give free spins additional wild symbols for more frequent rewards, and the features related to the symbols are typically made better, such as an expanding wild or frozen wilds.
Pick an Object Bonuses

Sometimes you can get a bonus feature that gives additional credit rewards by choosing objects, typically through a bonus game on the reels. A player may have to choose a symbol, and receive a random bonus payout based on the chosen symbol. Bonus games are perhaps the most exciting bonuses that can be found in online slots games. The reels go away during the game, and you are typically moved to another area of the game. Since there are typically themes in slots games, the bonus game usually is suited to the theme. You may have to choose objects, such as treasure chests, to receive your bonus payout. In more simple bonus games, you may choose one object from a variety of others, or you might pick several objects in a single game. Currently, games are offering players the ability to choose objects until they pick the trap symbol, receiving payouts along the way until then.